Free range farm food delivered to your door
Wait for a second while the Online shop loads
Labneh- Lebanese Cream Cheese 280gm
100225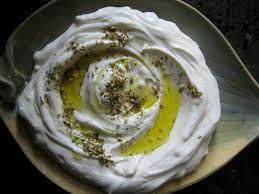 Labneh- Lebanese Cream Cheese from Milkwood Dairy
This is the Lebanese version of cream cheese, a lot tastier and lower in calories than most other cream cheeses.
Serve on a plate, sprinkled with olive oil, olives, tomatoes, cucumbers and mint. Or simply spread it like cream cheese on pita bread.

Mix or top with Mediterranean herbs like thyme and some fresh cracked pepper then use as a dip or spread for flat bread and crisp veggies. Drizzle with plenty of good olive oil!
Roll into little balls, drizzle with olive oil and sprinkle with zattar (thyme, zumac and sesame seed herb mix) or other herbs and eat with pita.Optionally, shape into round bites and air-dry for a couple of hours before covering with olive oil in a glass jar. Amazing appetizer or gift!
Use it liberally and drop a ball into chili, tacos, salads etc. YUM!

Wait for a second while the shop loads, we have lots of products for you!
Red Barn tries to add new and locally produced products on a regular basis.  All our products are either Free Range, organically farmed or just special items made by local craftsmen.
You can search for your product
Use the search bar on the right
Weekly Specials
Every week you can find discounted free range products in the Specials Category
Are you in Cape Town or Port Elizabeth? (or in between)
Yes, we deliver by courier to these areas and in between.  Why not form a chicken club to share the delivery fee?  It's easy. You can also order by yourself.  Read More HERE
Payment Methods for your Farm food
We accept credit card, EFT or COD.  Select your option on the checkout page.
Delivery days
Scroll down in the Right Column to find out when we deliver to your area.
Have fun shopping!